Delhi Series | Itinerary
Delhi has been much written about as a city that has held many empires, seen many kingdoms come down and many civilisations rise. William Dalrymple City of djinns, Khushwant Singh's Delhi and Malvika Singh's New Delhi put light on these. As a citizen of this exotic city, I never realised I am part of its rich culture and heritage and every road I travelled on or every food I ate was a contribution made my one of these empires. The earliest city built was near the today's Qutub Minar area and Jamali Kamali. Siri Fort, Tughlaqabad, Jahanpanah, Firozabad, Purana Qila, Shahjahanabad and finally Lutyens New Delhi make today's Capital City, Through this itinerary, I want to give a taste to a modern-day traveller of all that the city has to offer for in terms of architecture, contemporary cafes and shops in these historic neighbourhoods.
independent Cafes
Devans for South Indian Coffee | Triveni Cafe for snacks| Cafe lota for Indian Fusion | Fab Cafe for Organic Indian | Greenr For Vegan | Coffee Bond
Indian Fine Dining
Indian accent | 1911 at the Imperial | Haveli Dharampura | Delhi Club House | Jamun | WD house
Regional and Street food
Rustom's Parsi Bhonu | Prince Paan for Chaat | Majnu Ka tila for Tibetan | Chor Bazaar for Kashmiri | Potbelly for Bihari | Karnataka Bhavan | Sanadige for Malabari
Hauz Khas village
Ogaan| Blossom Kochar salon | Translate clothing | Nappa Dori | Delhi Art Gallery | Bodice | Lacquer Embassy | Chumbak | Coast Cafe
Khan Market
Good earth | Ahujasons | Anokhi | Amrapali | Bahrisons | Manan | Dastakar | Neemrana shop | Kama Ayurveda | FabIndia | Anand Stationers | Perch for wine and Italian | Latitude Cafe for Brunch
Mehar Chand
Bhane | Cord | Shades of India | The shop | The Altitude Store | Kunafa | Elma's
DHANMILL COMPOUND AND NEAR BY
Cafe Dori for Brunch | Claymen | Quick Brown Fox Coffee | Oddbird theatre | Health Food Store | Jugmug Thela | People Store |Blue Tokai Coffee Roasters
Chanakyapuri
Nicobar | Caara at Ogaan | Amour | Alkauser's rolls | Santushti Complex
One-off shops
Ekaya | Mittal tea house sunder nagar | Vayu at Bikaner House | Moonriver | Neeru Kumar
CRAFT SHOPPING
Dilli Haat | Cottage Emporium | Janpath | Kamala at Baba Kharak Singh Marg
Boutique Stays
Scarlette | Lazy patio
Luxury Hotel
Imperial Hotel | The Lodhi
SOUVENIRS
No three clive road tea | A Raw Mango sari


OneDay
8: 00: Walk around the Qutub Minar Area and Jamali Kamali Baoli to express wonders of architecture. Eat Breakfast at Cafe Dori, a European style bistro offering a wide range of egg dishes and pasta and excellent coffee.
10: 00: Appreciate the patterns and craftsmanship of Humayun's Tomb. I recommend the Safdurjung Tomb For those who are looking for more colour and texture inspiration.
11: 00: Visit the Crafts Museum opposite Purana Qila to dive deep into Textiles, Metalwork and Terracotta crafts of India. Snack with coffee at Cafe Lota that offers fusion Indian Food.
12: 30: Hit Khan Market to shop for the best of Modern Indian designers and homegrown brands like Good Earth, Ogaan, Anokhi, Amrapali, Kama Ayurveda and FabIndia. For Book lovers, Bahrisons is a one-stop shop. Lunch at Cafe Latitude that offers Italian and fusion Indian main courses with a wide range of salads and desserts. 3: 00: Visit Hauz Khas Village for the Delhi Art Gallery. You can visit Blossom Kochar's massage and spa if you want to treat yourself after all that walking! Hungry again? Snack on appams at Coast Cafe at Ogaan. Get the views of Hauz Khas lake and tomb.
5: 00: Talk a walk/picnic at Lodhi Gardens between bougainvillaea trees and tombs of Lodhi.
7: 00: For dinner visit Chor Bazaar at Bikaner House for authentic Indian from the Mughal period, or if you fancy a European meal, Lodhi restaurant next to the Lodhi Gardens is a charming place.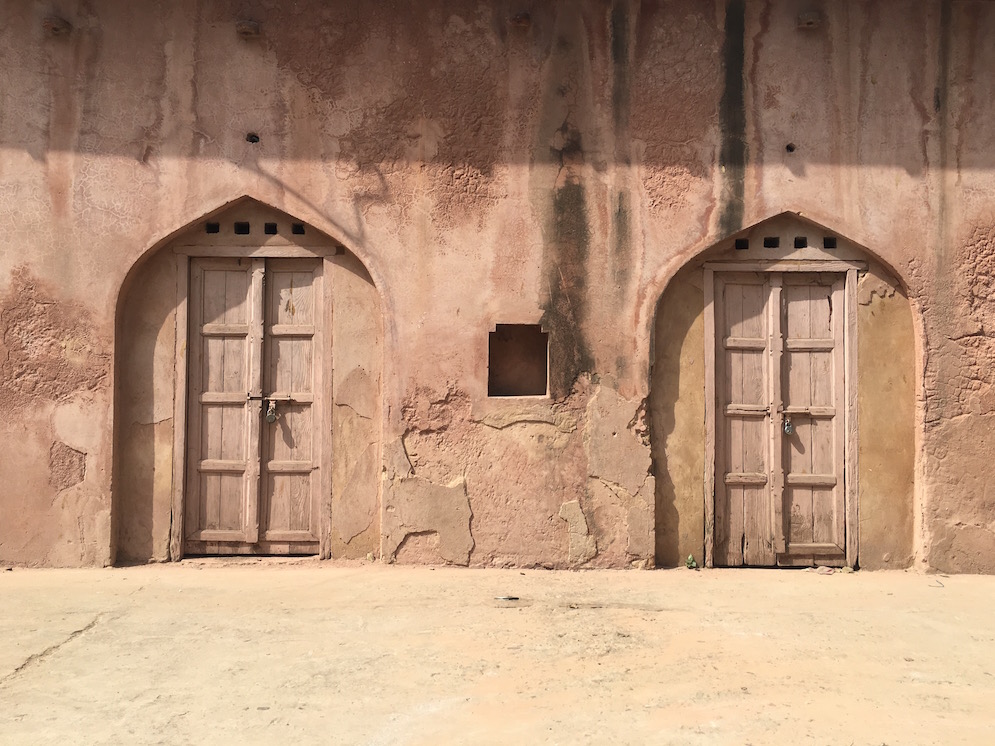 Let us curate a cultural day in Delhi for you
We curate bespoke experiences themed around art, crafts, design, architecture and food.