Food and Culture | Shahjahanabad
Delhi, like Biryani, has cooked with many spices of cultures and religions over time to become the exotic city of today. Chandni Chowk, previously known, as Shahjahanabad was the last city built by emperor Shah Jahan before the modern Delhi of today existed. Shahjahanabad was a centre of trade, with the king's fort i.e. Red fort that was an example of the true craftsmanship of the Mughal times. Next, to River Yamuna, this walled city celebrated Urdu and Persian poetry, painting, music, food, textiles and jewellery, thus becoming a cultural hub of those times. I have always felt Delhi is a melting pot of cultures, i.e Persian, Urdu, Punjabi and English. This city today has shops; makers and artists from all these cultures that have co-existed for over three centuries. Through this photo-essay, I made an attempt to document food, architecture and daily life of the commoners in this part of the capital city.
Some of the foods I tried in Old Delhi during a food Walk:
Bedvi poori is breakfast in most parts of Uttar Pradesh and each city has its own way of making the aloo ki sabzi.

Kulcha chana and ' chane ka pani ' i.e the stew is served for early morning breakfast

Haleem buffalo tongue stew in kebab lane

Nihari was a royal Mughal breakfast, which is basically a mutton stew with khamiri (yeast bread with sesame seeds) served at Karim's, one of the oldest restaurants in Delhi.

Sheermaal is thick sweet bread best with mutton.

The diamond bakery has a huge variety of Rusks and old school Bakery products

Meat lane offers Buffalo feet, liver, brain and testicles

Biryani consumption per day is 16 pots of 120 kg biryani!

Mango lassi, more like thick mango pudding made with fresh mangoes

Sweets at chaina ram like Almond chikki and Dal halwa are a speciality made fresh every morning.

Spice market in Khari Baoli which is a wholesale market for spices is a great inclusion as it smells of all kind of spices and makes for great photos.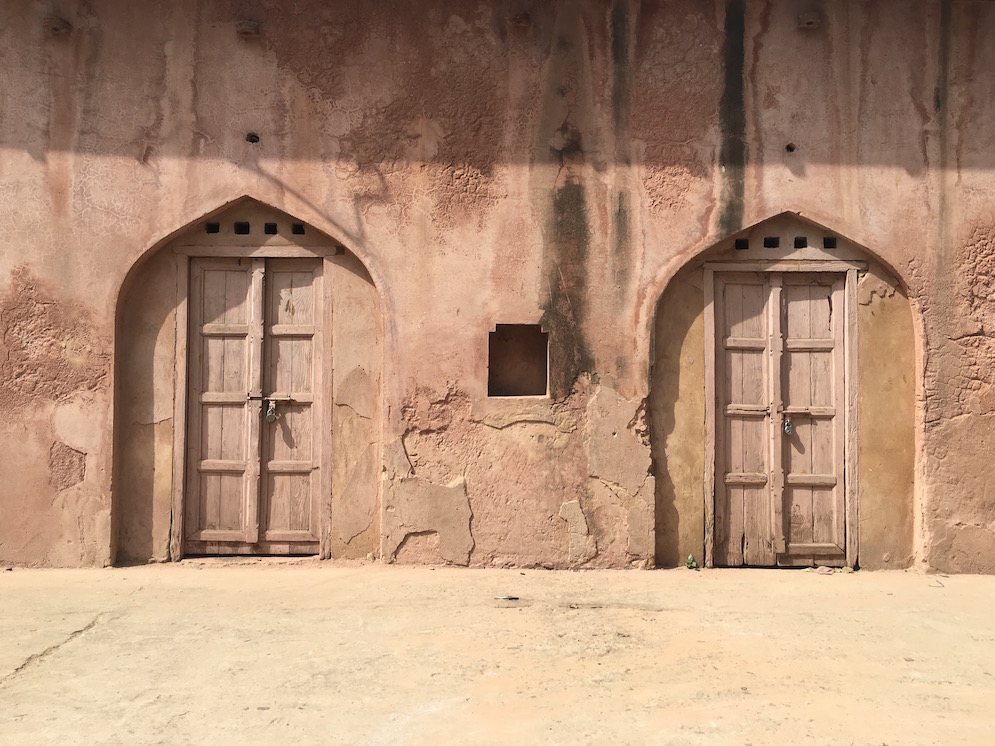 Let us curate a cultural day in Delhi for you
We curate bespoke experiences themed around art, crafts, design, architecture and food in Delhi.